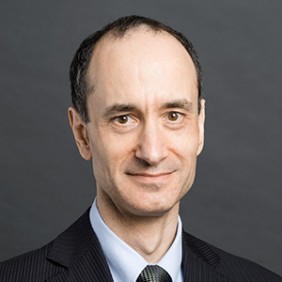 Mark Highman
Counsel
Fried, Frank, Harris, Shriver & Jacobson LLP
Mark Highman is counsel in the firm's Financial Services Department in New York. Mark focuses on the regulation of broker-dealers, investment advisers, commodity pool operators and commodity trading advisors. He provides guidance on regulatory issues, develops compliance and supervisory procedures, assists clients in responding to regulatory inquiries, and advises on commodity pool issues applicable to structured investment products. In addition, more recently he has been focusing on the evolving regulation of virtual currency transactions.    
Mark has contributed to Lofchie's Guide to Broker-Dealer Regulation and Lofchie's Guide to Commodity Pool Operator Regulation. He is a member of the Managed Funds Association CTA/CPO & Futures Committee, and the Legal & Compliance Division of the Futures Industry Association.
Mark has an M.A. in Philosophy, Politics and Economics from The Queen's College, Oxford University, and qualified as a barrister in England (currently inactive). He received his LLM, magna cum laude, from Fordham University School of Law, where he was awarded the Actum Foundation prize in Banking, Corporate and Finance Law. Mark is a member of the State Bars of New York and California.
Experience
Mark's principal areas of focus include:
Broker-Dealers
Broker-dealer registration requirements and exemptions;
Formation and registration of broker-dealers; 
Regulatory requirements applicable to broker-dealers, including SEC and FINRA requirements applicable to employees, communications, research, customers, AML, privacy, recordkeeping, reporting and supervision;
Regulatory requirements applicable to specific types of securities transactions, including options, government securities and private placements;
Cross-border securities transactions, research activities, securities offerings and M&A transactions; and
Regulation of virtual currency transactions by the SEC, CFTC, FinCEN and States.
Investment Advisers, Commodity Pool Operators & Commodity Trading Advisors
CFTC registration requirements and exemptions applicable to commodity pool operators ("CPOs") and commodity trading advisors ("CTAs");
Regulatory requirements applicable to CPOs and CTAs including CFTC and NFA requirements governing investor eligibility, disclosure, reporting, recordkeeping, advertising, trading, employees and supervision;
CPO and CTA registration requirements applicable to securitizations, insurance-linked notes and other structured investment vehicles;
Investment adviser registration requirements and exemptions;
SEC regulatory requirements applicable to investment advisers, including investment adviser communications, research, soft dollars, trading, AML, privacy, recordkeeping and reporting. 
Practice Areas
Bank Regulation
Broker-Dealer Regulation
Commodities & Futures Regulation
Financial Regulation
Investment Management Regulation & Compliance
Swap Regulation
Education
University of Oxford, Queen's College B.A.
City Law School, London - GDL
Fordham University School of Law - LLM
Magna Cum Laude