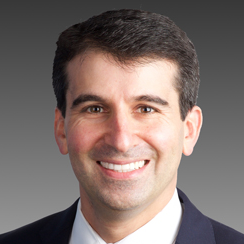 Ilan T. Graff
Partner - Litigation
Fried, Frank, Harris, Shriver & Jacobson LLP
Ilan T. Graff is a litigation partner in Fried Frank's White Collar Defense, Regulatory Enforcement & Investigations Practice, resident in the New York office.
Mr. Graff represents clients in connection with a wide range of white-collar matters, regulatory and internal investigations, and complex commercial litigation. 
Prior to joining Fried Frank in 2022, he served for ten years in the United States Attorney's Office for the Southern District of New York, most recently as the Deputy United States Attorney, overseeing the litigation of all criminal and civil cases brought on behalf of the United States in the Southern District and supervising more than 400 lawyers, paralegals, investigators, and staff across the Office's Criminal and Civil divisions. During his decade at the SDNY, Mr. Graff spearheaded a series of high profile cases, including criminal matters involving violations of securities laws and international sanctions, financial and other fraud, national and cyber security, and public corruption, as well as civil matters such as False Claims Act investigations and litigation. His work routinely required close coordination with a host of domestic and international law enforcement and regulatory authorities. Mr. Graff also served as Co-Chief of the General Crimes Unit and Co-Chief of the Terrorism & International Narcotics Unit. He has extensive trial experience, having served as counsel on nine federal jury trials.
Upon graduation from law school, Mr. Graff served as a law clerk to then-Chief Judge Sandra L. Lynch on the US Court of Appeals for the First Circuit and Judge Allyson K. Duncan on the US Court of Appeals for the Fourth Circuit.
Practice Areas
Education
Harvard University J.D., 2009, cum laude, Editor Harvard Law Review 
Harvard College, B.A., 2005, cum laude