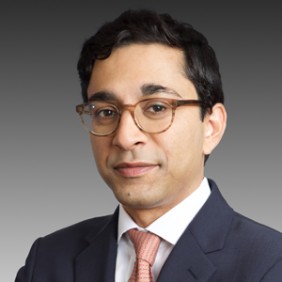 Nihal Patel
Partner
Fried, Frank, Harris, Shriver & Jacobson LLP
Nihal Patel is a partner in the firm's Financial Services Group. He counsels both financial institutions and "buy-side" market participants on a variety of regulatory and compliance issues relating to securities and derivatives trading. This includes, inter alia, advice as to numerous aspects of broker-dealer regulation and swap regulatory issues arising under Title VII of the Dodd-Frank Act.
He also has substantial experience in drafting and negotiating prime brokerage, derivatives, and other trading and financing documentation. Recently, he was a member of a team that represented ISDA in the drafting of protocols and other documentation for addressing requirements of CFTC regulations adopted under Dodd-Frank. He has also been a speaker on these and related topics at industry conferences in the United States and abroad.
Nihal is a contributor to the chapters on trading and dealings with customers in Lofchie's Guide to Broker-Dealer Regulation and the swap definition, margin, and employees chapters of Lofchie's Guide to CPO/CTA Regulation.
He earned his B.A. from Northwestern University and his J.D. from the Northwestern University School of Law, where he served on the board of the Northwestern University Law Review. Nihal is admitted to practice in the State of New York.
Practice Areas
Broker-Dealer Regulation
Commodities & Futures Regulation
Derivatives & Structured Products
Financial Regulation
OTC Derivatives
Structured Products
Swap Regulation
Education
Northwestern University, School of Law J.D., 2010
Northwestern University B.A., 2004